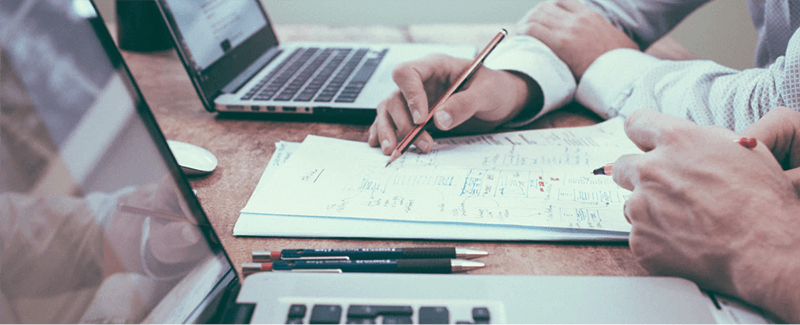 The face of the modern workforce is changing rapidly. We are constantly reinventing ways of working, chasing after that cliché of "working smarter not harder". We strive to keep up with the times and utilise tools that will enable us to meet the challenges of an ever-evolving landscape.
The finance function is often branded the dinosaur of the organisation, seen as behind the times or married to systems and processes from the past. Some think finance is still working with technology that no longer keeps pace with the immediate needs of modern teams and the broader business.
In VantagePoint's experience, this happens not to be the case at all. Though many of us (admittedly myself) still have our allegiances to a few (over-complicated, and often VBA-enabled) Excel spreadsheets, the leading finance teams we work with are using modern tools borrowed from various functions and industries. VantagePoint helps them to upgrade systems that will automate major processes to free their time to focus on generating value for the organisation as a whole.
Many of the systems that these finance teams are, or are in the process of using, originated in other functions of the business and were often developed for the fast-paced software or tech-development industries.
Cloud Based
It goes without saying that we need to move towards completely cloud-based solutions. If organisations didn't know that before our current crisis, they appreciate the need now.
VantagePoint works with completely cloud-based technology and when we integrate new EPM solutions and other tools for clients, we ensure that they are always fully cloud-based. The focus isn't always about saving time by automating processes, but instead about gaining access to important data from anywhere, at any time. This data needs to be in a form that is immediately actionable, easy to read and presented in a logical and accessible manner. With this type of systems access, finance teams can make informed decisions and act in real-time to respond to turbulent changes within the business and market.
Organisational tools
The trend of "working Agile" has for a long time been a focus of the wider business. The iterative project management system loans itself very well to finance projects. Utilising digital "Agile-based" tools (initially designed for software development and integration) like Jira, DevOps or Asana is a great way to monitor task progress remotely.
Kanban type "boards" and "cards" are an effective way to have all the finance teams' projects and tasks in one place. They present work in a transparent, simple and organised way.
These modern systems possess the ability to interconnect tasks across business functions, thus streamlining productivity, reducing the number of systems thereby reducing confusion and hopefully many of those excess emails/organisational meetings. Adding dependencies to other teams means lengthy email chains can be eliminated along with confusion and frustration.
You don't necessarily need to integrate an extra tool to have a completely new way of communicating. Many systems are incorporating boards into their interface. VantagePoint uses the integrated boards' tool in Microsoft Teams for our cross-function projects with great success. If you do use a secondary tool, really explore the capabilities that have been developed. They often integrate flawlessly with the systems you already have and can boost productivity immediately. Software-wise, these organisational tools can be a very "light" integration resulting in a substantial positive impact.
Communication tools
Something we have noticed from working at home is how quickly our calendars fill up. Short casual chats intended to address simple issues end up being booked as calls/meetings and in no time our days are full.
Chats apps are perfect for this. They have become indispensable to our organisation. We can string comments together, get others to weigh in on questions when we are not available, and avoid calls or emails when they are unnecessary. Modern chat apps are gaining more and more features as well. We are particularly excited about the 9-person view that Microsoft is shortly rolling out to Teams.
These programs are becoming more intelligent with APIs enabling them to connect to other apps and systems and often able to embed and integrate other functions within the same interface. They are a great way to keep in constant communication while giving you the bandwidth to get actual work done alongside something essential when managing remote teams. We don't need a Zoom call to happen every time we need to get things done. They simply take too long.
When working remotely, these tools are great to keep up with the watercooler office chat that is sadly missing in our day to day lives. VantagePoint uses our Microsoft teams chat to socialise and play quizzes and games, helping us maintain the team culture we value so much whilst working from home.
Though these tools may not have been created specifically for the finance function, they help us be more efficient, and work in a focused manner. Upgrading essential systems and processes is integral to any transformation but layering these smart and "light" tools helps us work cross-functionally and in a more organised way.
We would love to hear more about the supplementary tools your teams are using, please comment below.