In-house training
How can your business remain at the forefront of innovation?
Bespoke in-house training solutions for all your international finance needs
Get the on-site training support you need to take your team to the next level. Our expert trainers deliver tailored courses and training solutions designed to meet your company's unique needs.
What can you expect from the VantagePoint Training offering IFRS
We have a range of overview or specialist courses across all IFRS standards.
US GAAP
Whether your entity reports directly under US GAAP or you have a parent or group company reporting under US GAAP, we offer on-site training across many locations. IPSAS
With growing encouragement from institutions like IMF, World Bank, and IFAC, more organisations are adopting public sector accounting standards across the world. We are here to support you wherever you are on your IPSAS journey.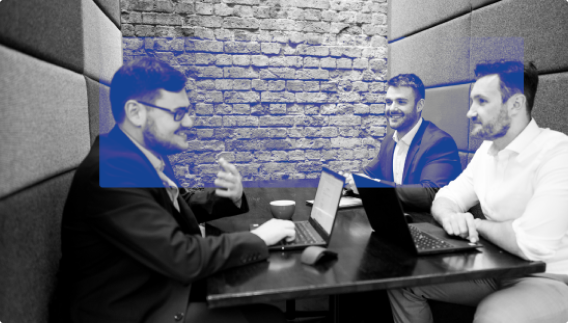 ESG
With the ever-growing focus on environmental, social, and governance reporting, more companies are aiming to grow their internal knowledge. As you embark on your ESG journey, our tailored training supports your team along the way.
Why choose VantagePoint Training?
Whatever your international accounting or ESG training needs may be, rest assured VantagePoint Training's team of subject matter experts can deliver. We offer public training courses in major cities globally, on-site tailored solutions, and bespoke virtual classes to help support your team where and when they need it.
Don't just take our word for it
What our clients say about us
"It's all about knowledge transfer. They're very good at enabling people, making sure they know what to do and can take it forward themselves."
Lauren Fullerton
Finance Manager
"We first started with VantagePoint to do a project to help us determine our finance strategy. We've got a growth plan over the next five years but we needed a finance strategy to go alongside that. We're quite a lean finance team so if you're trying to do a big transformation project, reaching out and using consultants makes a big difference."
Naomi Ingram
Financial Controller