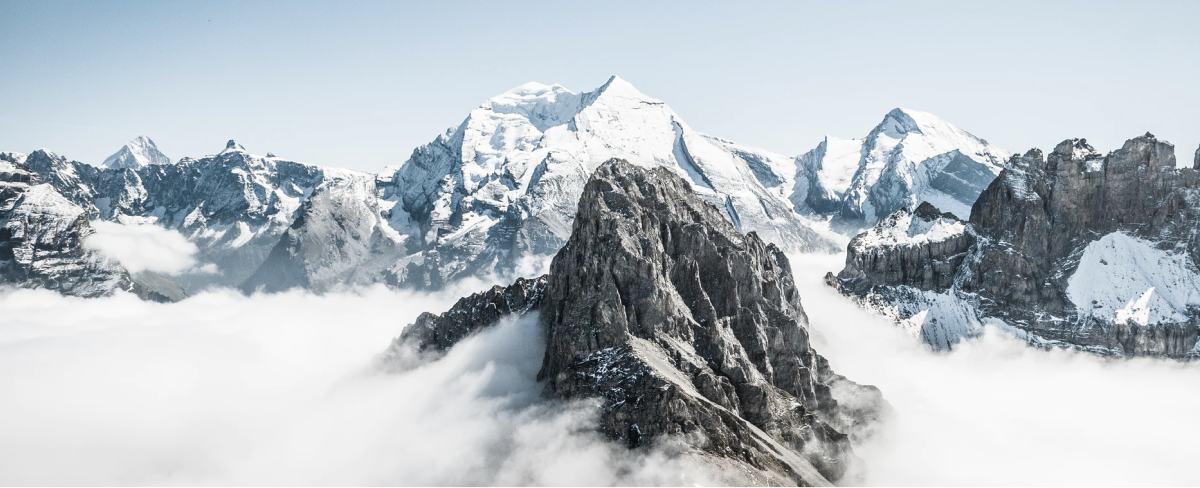 Welcome to part 4 of the IFRS 17 series where we discuss challenges around trusting your numbers and transparency in relation to the upcoming standard.
Transcript
Liam:
Hi, there. Liam here from VantagePoint. This is now the fourth video in our series around IFRS 17 and really preparing to face the challenges that are coming ahead. I know how it might seem like a long way off for all of us, 2023, but I think that, given the fact that this standard is so complex and there's so much to prepare, I wanted to put together this short series of videos where I run through some of the challenges faced with our director here, Matt.
Liam:
The next challenge we're facing, Matt... And I'd like you to come in on this and kind of give us some context from project experience. But for me, I think there's a key aspect around trusting your numbers and transparency. I think the first point for me is really around explainability because obviously, we're dealing with complex calculations. How do we ensure that we have a software system that you can really go back and interrogate and explain those numbers?
Liam:
And then the next point for me is how do we respond to, maybe, changes or iterating and improving on software systems, as well? Because I think we all know, we've all heard, the kind of stories about projects that are maybe not going so well or whatever the case may be, when it comes to IFRS 17. How do we ensure that we're consistently evolving and changing our software, as well, to kind of meet new requirements or still excel in this very new world?
Matt:
Sure. So I think, on the point of explainability, in the last video we touched on some of the work that we do around reviewing calculations, making sure that outputs are correct, working with clients, working with vendors, as well. When you're looking at solutions, it's really important to think about how explainable are the calculations out of the box. So, what reports exist in order to show you the sub-components of the end-to-end calculation process?
Matt:
But in addition to what comes out of the box, we talk about calculation engines sometimes being the concept of a black box. So how open is the solution? How much can you interrogate the inner workings? Can you see the calculations? Can you see the data as it gets staged through the solution? When we head towards the end of projects and we start thinking about audit requirements, that will become more and more important, because auditors will want to understand the validity and how you're ensuring the integrity of what comes out of the solution.
Matt:
During the projects, it's often about being able to start to inform people and educate people and start to validate the results that are coming out. So explainability is almost the number one thing I am looking for in solutions. And it's the number one thing that our clients look for in solutions when they're going out to the market.
Matt:
And explainability leads onto the next point, which is around investigating issues as they come up and being responsive to changes in the standard and being responsive to new requirements that are coming out of customers. There's normally a direct correlation between... If you've got a solution that's open, explainable, it's normally easier to configure, easier to change. And all vendors are going to be coming up against bugs and issues and/or improvements. As they're implementing with more and more clients, solutions will be evolving in some way or other.
Matt:
In the market, there have been lots of solutions that have actually faced significant implementation challenges as a result of not having particularly explainable calculations and being very rigid and difficult to change. So the solutions that we like to implement and work with and investigate are the ones where we can see the calculations. We can see the underlying data. Because that means, if we do find an issue, often it's within our control to actually then go in and change that. We're still explaining why, feeding that back to the vendor to get it included in a future release. But we've got the agility within our projects to identify the issue, fix the issue, and move on, and we're not held up by a product roadmap that might take three months to catch up.
Liam:
Great. Okay. So I guess, just to recap on that one. As now, we're kind of a little bit into this video series. So just to recap here, we have transparency, really, or trusting the numbers. And the number one thing we're looking at here is explainability. And that's really important, I guess, when implementing any technology system, that there is some logic to it that you can explain, and it's not a black box, as you said. So that's our number one recommendation there, from a transparency perspective.
Liam:
And then the next bit, I guess, is acknowledging that the solution is not the finished article. There will be the need for changes. There will be the need for kind of updates and maybe some slight iterations. So it's really important that it's easy to do those. And maybe, as well, would you say that it's important that you have the ability to do those in-house, rather than having to maybe contact developers if there's any kind of hard coding to be done?
Matt:
Yeah, absolutely. I think that almost mandatory, for me, would be making sure that, in the project team, you have complete control over the solution and you're not relying on the vendor to change things when there are issues. But also, at the same time, do look at roadmaps published by vendors. And with the recent changes by the ISB to the standards, look at what the lead time is between changes published in the standard and then being released in the standard product. That will give you a really clear indication of how simple and quick their solution is to update.
Liam:
Fantastic. Okay, so I think that really covers off the transparency point and trusting your numbers. And I think, for this video now, we're already quite a way in and uncovering quite a bit. And the next, I guess, point we'll come on to is disclosure and reporting.
Liam:
So for now, we'll leave you there with that transparency piece. If you have any questions or you'd like to find out a little bit more, feel free to reply to this email, and we can link up and have a conversation about some of these challenges that you will be facing over the next coming while when it comes to IFRS 17. Thank you very much. Bye-bye.
Start preparing for IFRS17 now, talk to us