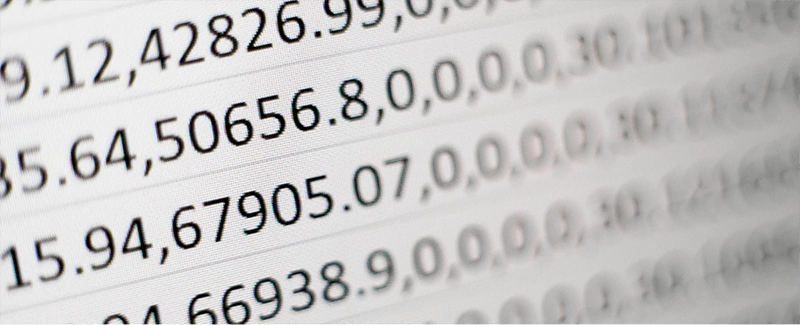 Gains can come from the removal of redundant activities, the consolidation of tasks and automation of processes.
These steps can result in significant time and cost savings for the finance function leaving you with the space to focus on the future.
The concepts associated with digital transformation are often much simpler in practice than you might imagine and will help your organisation become more efficient and effective. "RPA" is a perfect example of this. The term RPA is a relatively new one regarding everyday finance systems and because it is utilised so broadly, it may sound overly complex.
In reality, your finance team is probably using one or more automated processes already and would benefit from a more holistic understanding of how to utilise automated processes to a greater extent.
What is it?
RPA or Robotic Process Automation is a process of automating select business operations utilising robots to help reduce human intervention.
For the office of finance, this simply means taking some of the more manual daily processes and simplifying them so that they can be automated by the systems you use. The term is a bit confusing because of the robotic bit. Here "robot" is simply referring to the processes and entities within your system that mimic that action usually performed by a human. This by no means must be a complex process. We all utilise simplified forms of RPA regularly.
The more complex processes within your office of finance utilise more data. The output also tends to need to be extremely accurate. There was a time (relatively recently) when RPA was only utilised in top-end enterprise systems, but now these tools are beginning to be integrated into mid-market and even some entry-level software as well. The complexities of the processes of which you can automate will reflect the time and quality of the systems and integrations you ultimately invest in.
Why it is Important
Upgrading systems to utilize RPA may sound like an expensive luxury rather than a mission-critical addition, but there are some key benefits that can help your finance team meet your overall goals:
Time efficiencies – time is better used on higher-level tasks that require insight and nuance and are not able to be automated.


Accuracy and reducing human error – complex processes with layers of dependencies are prone to human error. Automating these fiddley processes reduces this risk.
Where it can Help?
At VantagePoint, we are consistently looking for opportunities to automate our partner's manual processes.
Through this mindset, we have been able to develop RPAs for everything from day-to-day general ledger activities to niche industry-specific compliance procedures. It is good practice to look at a few of the routine processes and evaluate if they can be completed more efficiently.
The automation of the loading of trial balances from ERPs means that finance teams can spend less time on extracting, formatting and loading data and instead have more real-time updated information throughout month end, with an early view of numbers in the working day timetable.
Scheduled production of large management reporting packs, saves manual processing time and saves valuable time during busy closing cycles.


Automated account reconciliation, can save your business huge amounts of time and is a streamlined method to verify the correctness and appropriateness of their balance sheets
The above are just a few examples where time-saving can really add value to finance teams, who are commonly stretched for resources and working towards deadlines. The extra time allows earlier more accurate versions of their data to be produced.
With a quicker and more efficient view of your data, you can perform corrections and adjustments earlier in the process, again expediting the overall cycle.
Where to start?
Integrating RPA processes into your finance function can seem like a daunting task. You often do not necessarily need to start a complete finance transformation, continuous improvement can be achieved through small incremental, obtainable steps.
One great place to start is to complete a self-assessment of your current finance processes and systems.
When doing this it is important to focus on a few key points:
Where do you see improvements in existing processes and what are the next value add activities?
Are there any manual processes that can be replaced with a systematic solution?
What would you like to achieve that you are not doing currently
What are the finance functions strategic goals and objectives?
Which processes do you currently have which lack efficiency?
Do you have access to all of the data you require for reporting purposes?
Which areas can be improved in relation to validation and business controls?
Each company has its own unique challenges and pain points. VantagePoint has vast experience helping companies across the industry streamline and update their finance systems and processes. We can support you in evaluating current processes and suggest the right RPA tools to fit your team's specific needs.
Please feel free to reach out if you would like our support to advance your office of finance and help to meet your team's wider goals.