How it works
The ESG masterclass for business leaders is a series of live online workshops designed to arm you with everything you need to help you on your ESG journey.
In these three workshops, our experts will take you on a journey to dispel the myths of ESG, shed light on its importance and give you some best practice tips to lead the conversation about ESG at your organisation.
We want these workshops to be inclusive and interactive, giving you the opportunity to ask the experts questions on everything ESG related.
Who is it for?
Introducing the experts
We'll hear from Kate Daniels, Consultant at Akerblom Advisory, who will draw on her 16 years of experience leading ESG strategy for various organisations. She understands the implications of ignoring ESG responsibilities and she has seen the power of achieving compliance with international investment standards to benefit communities, the workforce, shareholders, partners and organisations, themselves.
We will also lean on the experience of Rob Moulin, who has been working in the field of financial training for over 18 years. His accounting career began in professional practice, followed by a move into industry and senior management positions within global FMCG companies. In the world of presenting, Robert is an experienced and highly sought after presenter, trainer, consultant and author.

Lastly, we will be joined by VantagePoint Director, Matt Benaron who has a deep knowledge of finance strategy and experience of implementing finance systems. He will focus on how technology can be used to drive and support an ESG change initiative.
Register today for your chance to win a reMarkable 2 and gain free CPD credits
Every registrant of the ESG masterclass will be entered into a draw to win a reMarkable 2, worth £299.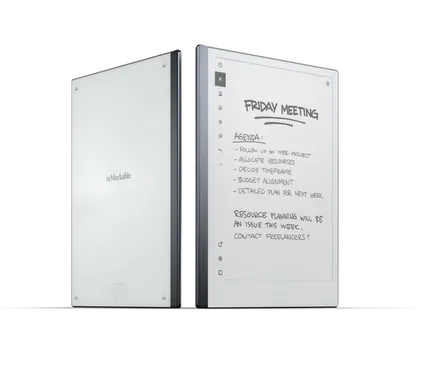 We are also offering one CPD/CPE credit per session to all attendees.*

* To qualify for CPD/CPE, attendees must participate, when directed, in the online polls during the session.
One credit is available per session.