Get a high-level assessment of your finance function in 5 minutes
The first step to any effective change is awareness.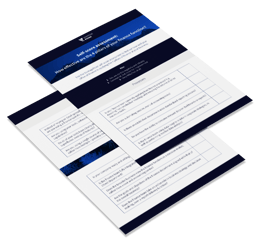 Whether you're in charge of directing that change or part of a team looking to continually improve, this quick self-score assessment will give you the benchmark for which areas need most investigation and interrogation.
Get the answers you need to questions such as:
Are your reports too heavily reliant on Excel?
Are the tools you use being wasted, or have you outgrown them?
Does the finance team play an active role in your wider business strategy?
Download the assessment and take your first step towards improving your finance function.